Church Policies & Information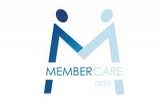 Mount Airy Baptist Church desires to be a community of faith where staff and members genuinely and actively care for one another. That is one of the ways we seek to fulfill Paul's command to "do good to all, especially to those who are of the household of faith" (Galatians 6:10). At Mount Airy we apply a holistic approach toward the care and support of the physical, spiritual, emotional, social, and financial needs of members and their families.
When faced with the day-to-day challenges of life, we generally focus on the painful effects of the issue at hand. The loss of a job, a health challenge, a financial difficulty, the death of a loved one...emotional setbacks can be difficult to bear alone.
Our member care services exists to empower people to take control of their lives when they are faced with burdensome issues. We are here to provide a listening ear — through compassion, acceptance, restoration and empowerment — to help restore people to wholeness.