EDUCATION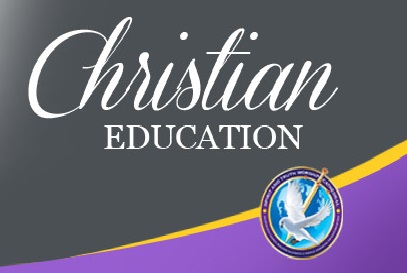 The Annual Congress of Christian Education of the National Capital Baptist Church 2409 Ainger Pl SE,…
Read More
CHURCH NEWS

Refurbished computers and laptops sponsored by Macy's & Oasis. Call 301-469-6800 for DC, MD & VA residents. Press 1 and the extension is 211. Complete application and …Read More
The MABC family will celebrate and honor 15 years of faithful and committed service by our Pastor & First Lady from Friday, May 5th through Sunday, May 7th. During this time we will also be recognizing Rev. West as …Read More
The Transition Class extends an invitation to study God's Word with them. The current topic is: What is Faith & How Do I Know if I Have It? See you on Sunday 8:30am in Room #2.
HEALTH NEWS
Heroes Health Fair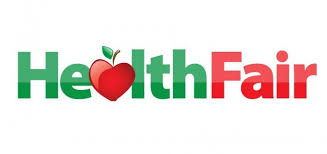 Save the Date, May 20th for workshops, health speakers, and a chance to honor our veterans and senior citizen. There will be discussions that focus on mental health and the benefits of exercise. It will be a grand fair for all! Come out and participate.
April Health News U Can Use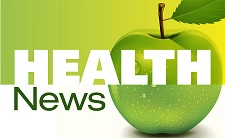 For years, the Mount Airy Baptist Church has been partnering with the Leadership Council for Healthy Communities (LCHC). This partnership is facilitated through our LCHC health liaison, Ms. Jacqueline Smith, who has provided our church with valuable information and resources from the LCHC; today is no different. Read more...
Go Red for Women's Health-Get a Check-up
The "Go Red" is a slogan of the American Heart Association in their effort to raise awareness of heart disease in women. According to the American Heart Association's website, cardiovascular diseases are the leading cause of death for women, in particular African-American and Hispanic women. Read more...
Misdiagnoses Can be Fatal
Misdiagnoses Having a healthcare professional misdiagnose an ailment or disease is common. It is a little unnerving to think that the place we go for care can end up being a place that does us harm. Yet, research has found that in 2014, approximately 12 million people may have been wrongly diagnosed. Read more...
EMPLOYMENT
| | |
| --- | --- |
| | IT Job Fair |
The Excalibur Group is partnering with Tetra Tech to host a joint IT Open House. We will aim to connect dynamic IT professionals with meaningful employment.

The Open House will attract IT professionals from the local area either looking for immediate opportunities or exploring the market. Openings within both companies are broad and include SharePoint Administrators; Business Process Analysts and IT Engineers; Sybase, Java, and .Net Developers; Configuration Specialists, Trainers, and Testers; Enterprise Architects; IT Security Professionals; Tier1 Techs and Web support. Candidates attending will have the chance to network, talk with company representatives and hiring managers, and submit their applications for work.

When: Thursday, May 4, 2017, 5-7:30 PM

Where: Tetra Tech AMT is located at 1515 Wilson Boulevard, Suite 1100, Arlington, VA. Wilson Boulevard, west-bound, is one-way. Our building will be on your right (building has AMTI on the side). The entrance is between Miracles Salon and Safeway. Reception is on the 11th floor.

Metro riding? Rosslyn Metro. Exit the station using the Ft. Myer Drive Exit. Turn left and proceed to the corner of Ft. Myer and Wilson. Turn right and continue uphill across Ft. Myer, Nash, and Oak. Our building is the second on the right (2 blocks from stop).

Questions, please contact support@theexcaliburgroup.com.

---
| | |
| --- | --- |
| | Upcoming Job Fair |
Omega Psi Phi Career Fair
Omega Psi Phi Fraternity, Inc. will be hosting the 2017 Career & Opportunity Showcase on Friday, April 28, 2017 from 12:00 p.m. until 2:30 p.m. at the Hilton Crystal City at Washington Reagan National Airport, 2399 Jefferson Davis Highway, Arlington, VA
Open to all job seekers targeting jobs offered by the participating companies
Bring resumes
Professional dress is required
Interviews may be conducted on site for professionals of all levels
Continue to visit the website for new updates on companies
Free of charge
Phone: (910) 286-9727
Email: dlgilbert85@gmail.com(link sends e-mail)
Website: http://www.3rddistrictques.org/

Date:
Friday, April 28, 2017 -
12:00pm to 2:30pm

Address:
Hilton Crystal City at Washington Reagan National Airport
2399 Jefferson Davis Highway
Arlington, VA
1-800-695-7551

Locality: Arlington County

Type of Event: Public Employer Job Fair

---