EDUCATION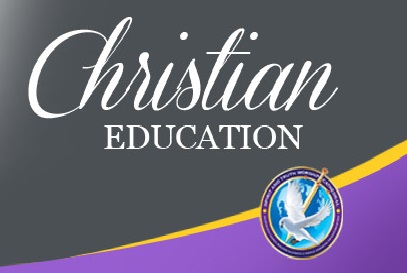 Annual Congress of Christian Education
April 30 - May 4, 2018
6:30 - 9:00pm Nightly!
​Galilee Baptist Church, 2101 Shadyside Ave, Suitland, MD 20746
Please go to the website and register for the course of your choice, also please encourage your members to register to ensure availability of desired courses: (
www.NCBCCongressOfChristianEd.org
.)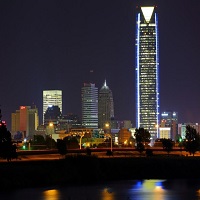 113th Session of the National Baptist Congress of Christian Education will convene June 18-22, 2018 in Oklahoma City, OK. All persons interested in attending are asked to review the list of classes located in the Church Office. PRINT your name, email address, name of class and course number selected on the registration form. Also, review the Housing form and make your housing reservations. The deadline for class selection is May 29, 2018 and the deadline for Housing is April 13, 2018. If you need
additional information
, kindly contact Dr. Phyllis Mayo.
CHURCH GIVING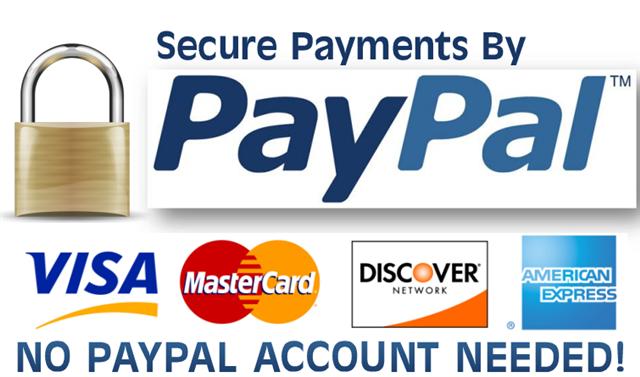 The Mount Airy online giving platform is operational! Use the Donate button for the two links to
process your tithes and offerings as well as general donations online via PayPal Contribute.
HEALTH NEWS
March Health News U Can Use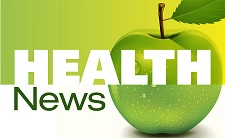 Historical Women Healers and Quotes

In this era of health awareness, women are still the ones who lead the conversations. There are many reasons for this. Often, women are the ones who suffer the most from health issues or who are the ones who care for their sick relatives. Yet, in the past, women were not heard or encouraged to speak up, even when they had the most challenging of times with their health. One report describes some of these female health concerns as follows:

Historically, life was particularly difficult for most women. Aside from the numerous dangers and diseases, women became wives and mothers often when they were just emerging from their own childhood. Many women had a large number of pregnancies which may or may not have been wanted. In the past, childbirth itself was risky and not infrequently, led to the death of the mother.

Most women in the past did not live long enough to be concerned about menopause or old age. In 1900, a woman's life span was about 50 years. Now, in the new millennium, average life expectancy for American women is 82 years of age, and it is
continuing to rise. Not only are women living longer, but they also can anticipate the possibility of enjoying a better quality of life throughout their span of years. In order to accomplish this, it is essential that women take charge of their own bodies and that they comprehend how they can maximize their personal health and fitness.

Taking charge of one's body is easier when there are resources, such as doctors. For many women, there were not always physcians for women to visit, and not always health care providers of color, much less black women doctors. Yet women always found a way. Here are brief bios of two historical black women doctors who were dedicated, inspired and found a way to help and make a difference healing others. Read more...
EMPLOYMENT
| | |
| --- | --- |
| | Ward 5 |
Subject:
FYI Ward 5
The Department of Health Care Finance is hosting a hiring event for the DC Access System (DCAS) Program Management Administration on Wednesday, April 25, 2018, from 10:00am to 7:00pm in the Old Council Chambers located in the lobby of 441 4
th
Street, NW (Judiciary Square). DCAS is the District's state-of-the-art health and human services solution, which once fully integrated, will serve as the platform to provide the District with a modern integrated eligibility system for Medicaid, Supplemental Assistance Nutrition Program (SNAP), Temporary Assistance to Needy Families (TANF) and other programs with new case management capabilities that span programs and agencies, including functionalities mandated by the Affordable Care Act. The primary function of the DCASPMA is to act as the primary authority on budget implementation and is responsible for the management and execution of all tasks related to the design, build, testing, supporting functionality and funding for all components of DCAS and their seamless interface with the Health Benefits Exchange (HBX) and the DC Department of Human Services (DHS) program components.
We are recruiting intermediate and senior level positions to be a part of the DCAS team. We encourage everyone to pre-register for the event. During the event, preference will be given to District residents between the hours of 10am – 2pm and open to the public from 2pm – 7pm. If you have demonstrated knowledge and experience with Information Technology, Medicaid, TANF or SNAP eligibility requirements, we encourage you to apply for any of the following positions:
Note:
There will be on-the-spot interviews conducted at the event along with contingent offers.
| | | |
| --- | --- | --- |
| Position | Series/Grade | Unit |
| Program Manager | MS-301-15 | Change Management |
| Supervisory Program Analyst | MS-343-14 | Change Management |
| Compliance Specialist | CS-301-14 | IT Management |
| Management Analyst (SNAP/TANF Lead) | CS-343-13 | Project Management |
| Human Services Specialist | CS-301-13 | Project Management |
| IT Specialist (Security) | CS-2210-13 | IT Management |
| Management Analyst | CS-343-13 | Change Management |
| Management Analyst (Non-MAGI Lead) | CS-343-13 | Project Management |
| IT Specialist | CS-2210-13 (5 positions) | IT/Change Management |
| Project Manager/Stakeholder Management | CS-301-13 (TERM) | Project Management |
| Quality Assurance Analyst | CS-301-13 | Project Management |
| Management Analyst (ESA SME) | CS-343-12 (3 positions/TERM) | Project Management |
| Management Analyst | CS-343-12 (3 positions) | Change Management |
| Management Analyst | CS-343-12 (2 positions/TERM) | Change Management |
| Management Analyst (FSA SME) | CS-343-12 (5 positions/TERM) | Project Management |
| Management Analyst (MAGI SME) | CS-343-12 (3 positions/TERM) | Project Management |
| Management Analyst (Non MAGI SME) | CS-343-12 (8 positions/TERM) | Project Management |
| Program Specialist | CS-301-12 | Change Management |
| Management Assistant | CS-344-09 | Main Office |
IF INTERESTED!!
Biggest yard sale in NE DC
GREAT BROOKLAND YARD SALE with sites all over Brookland Saturday May 5th.
The Great Brookland Yard Sale is a day for our greater Brookland residents to host concurrent yard sales. Sell, shop, trade and meet your neighbors!
When: Saturday May 5th, 2018 from 10 AM until 2 PM (individual yard sale times may vary)
* Rain date: Saturday May 12th, 2018 from 10 AM until 2 PM
Where: All over the neighborhood, at multi family, schools, individual yards & at an open air location at Atlantic Electric across from Turkey Thicket: 3726 10th Street NE !
How: Registration: is free – sign up on website or call 202-733-5475 or
www.BrooklandCivic.org/gbys
Vendors and neighbors without a yard: we have a place for you! Space is limited, so register early. (Please provide your own table, hangers or rug to stage your sale.)
Registration closes on May 1st, 2018. Late additions may be added to website, but not printed in the distributed flyers.
Donation truck? Every year we have a donation truck for neighbors to bring unsold items, and/or just donate unused items . Truck located at staging area: 3726 10th Street NE.
The Brookland Neighborhood Civic Association organizes this event annually.
New Medicare cards are in the mail. Just beware of scams
http://money.cnn.com/2018/04/09/news/economy/medicare-card-scam/index.html?sr=twCNN040918economy0708PMStory
The Ward 5 Democratic Committee is extending an invite to DC Democratic State Committee Candidates to attend its next Ward 5 Dems meeting to be held on Monday, April 23, 2018 at the UDC Bertie Backus Campus located at 5171 South Dakota Avenue, NE. Free parking can be accessed from Galloway Street.
Our regular business meeting will go from 6:30 to about 7:30pm, at which time the meeting will open up to allow
each slate 10 minutes
for introductions and to let the audience know why you are running. The Ward 5 Dems would ask each slate to allow those Ward 5 At-Large and Committeeman/Committeewoman candidates be given time to speak since the membership is keenly interested in hearing from them. Individuals who are running for Committeeman or Committeewoman
who are not on a slate will be given two minutes
to speak.
Candidates running for National Committeeman, National Committeewoman, United States Shadow Senator and United States Shadow Representatives will also be given
2 minutes to speak.
DC Democratic State Committee Chair Anita Bonds will give an overview of the DCDSC and its mission, as many members are not familiar with the organization.
It is requested that your literature and signage remain on the outside of the building.
Please RSVP to me.
Kind regards,
Jeannette Mobley
Chair
Ward 5 Democrats
jmobley3725@yahoo.com
202-441-0200
_._,_.___
---
| | |
| --- | --- |
| | 5 Tips for Fixing Your Resume |
---